With both intellectual and food education, making eating more interesting
The "Jigsaw Plate" is strongly recommended for parents who spend lots of time thinking of diverse dishes every day. This plate can form up to 120 different patterns, allowing the dishes to look various even with the same dishes!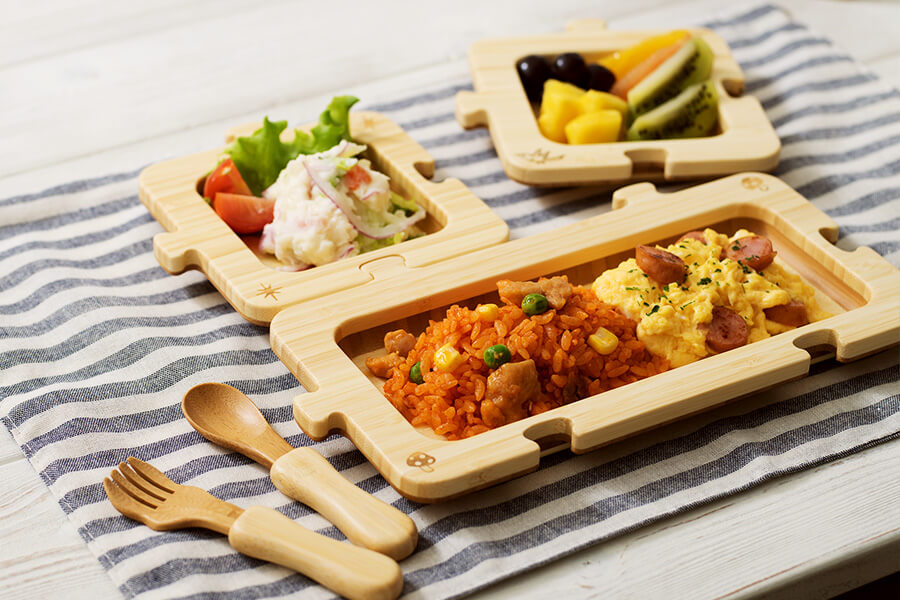 Children usually learn from small changes. By using this jigsaw plate, it can enhance children's imagination and creativity. You can create a fresh plating even with overnight food.
Jigsaw Plate
This is a product we, AGNEY, are proud of! This jigsaw plate, not only can enhance one's creativity, but also make eating more interesting by forming different patterns at the same time!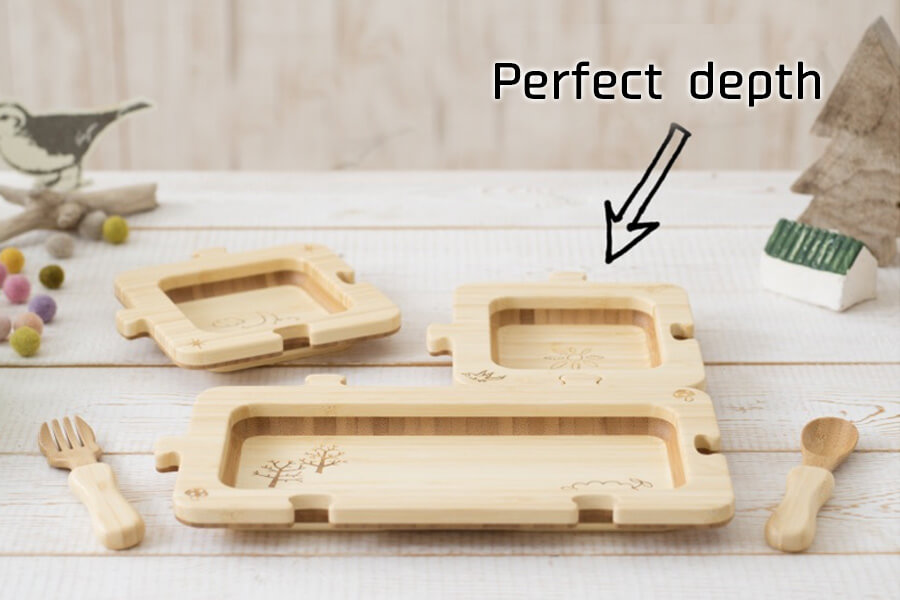 This product is easy to use, easy to dish out, easy to wash, easy to store, and made with a well depth. This plate is full of merits.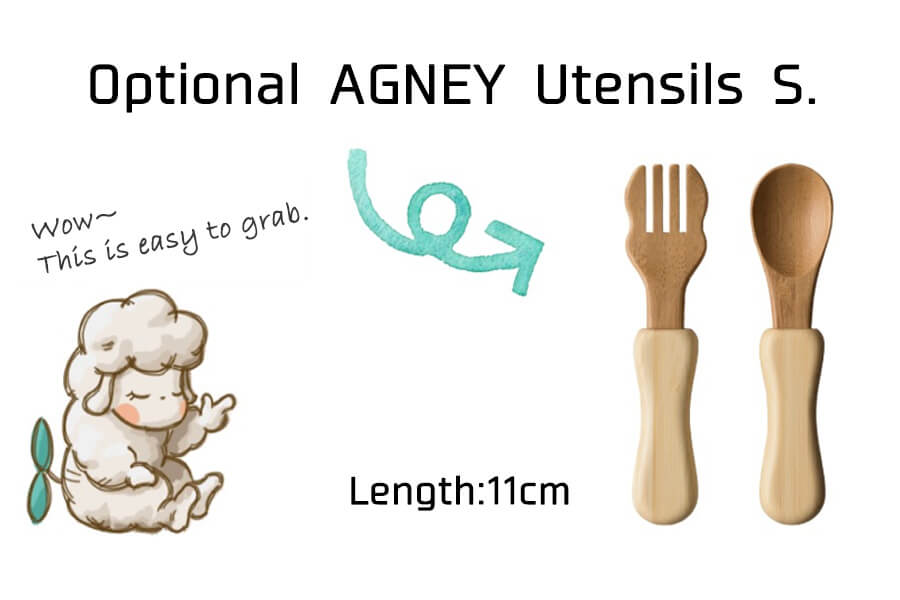 Make a plate of your own!
The plate can form up to 120 patterns! Make a plate of your own choice.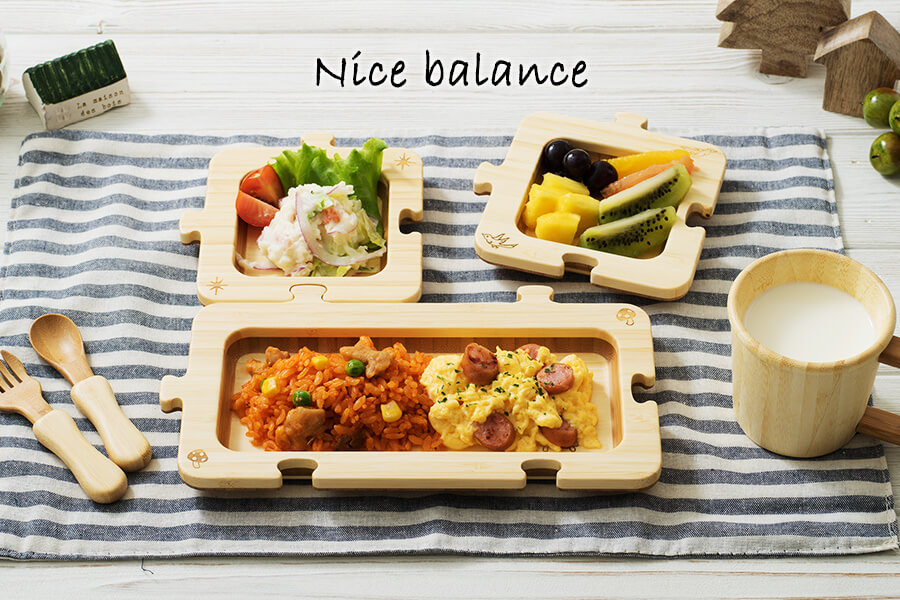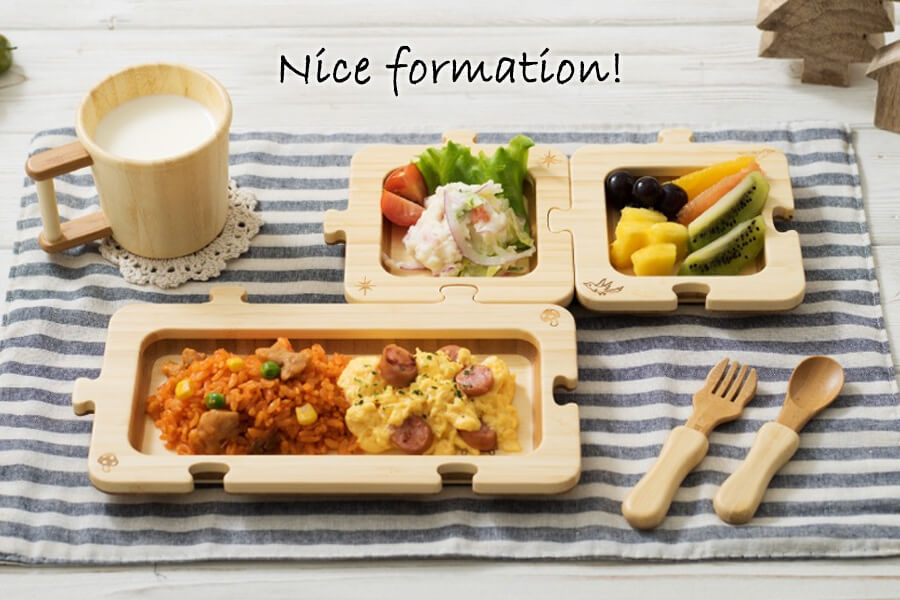 Handmade nutritious lunch for children
Handmade nutritious lunch for children. *The dishing looks balanced, with a great size.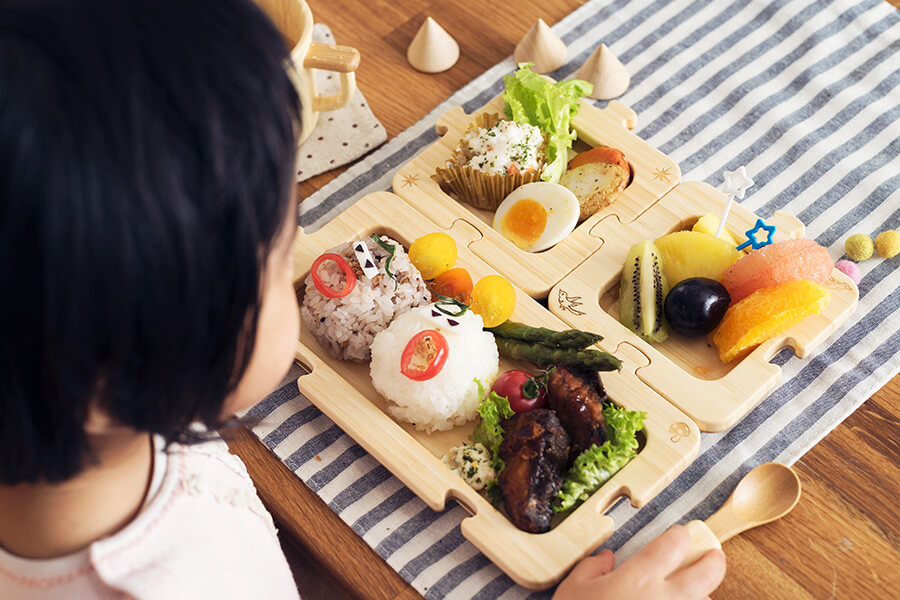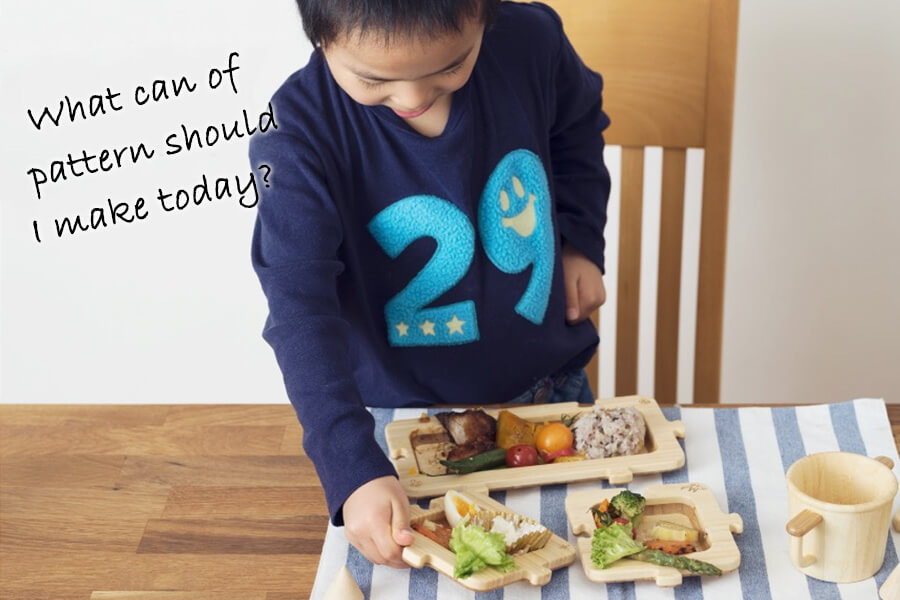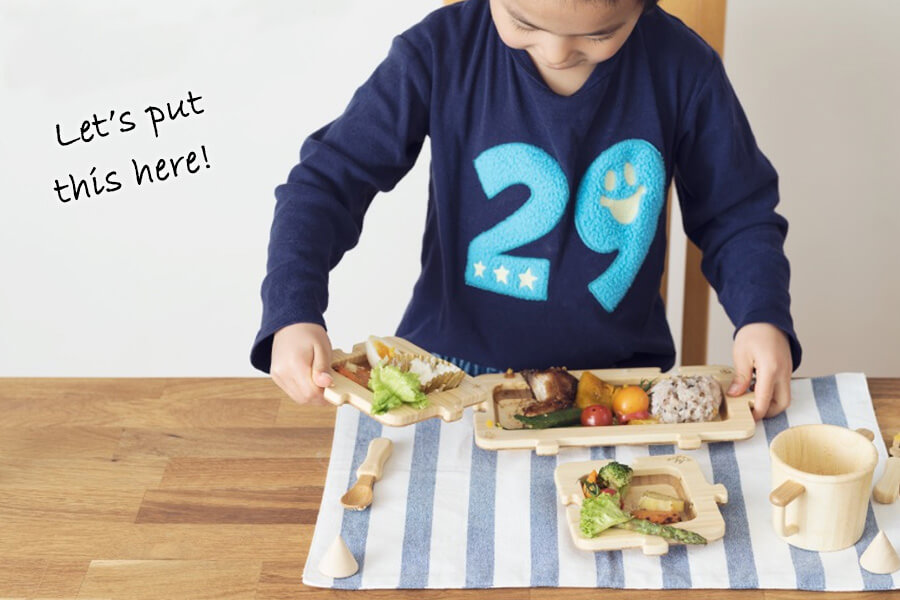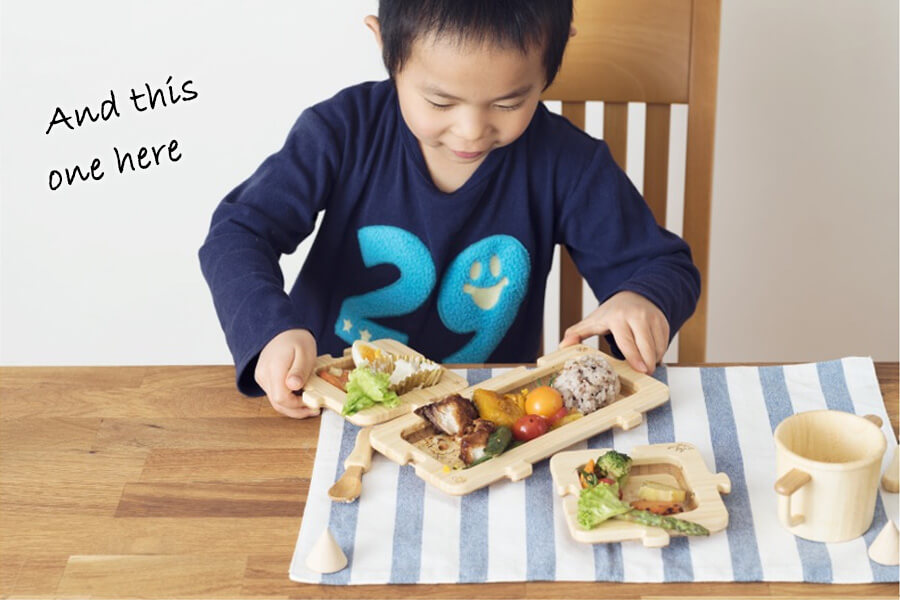 What kind of pattern do you like? You can change the order and design according to your dish and your mood, forming a plate only of your own, allowing the time of eating more interesting!
Make out of natural material, but possesses great texture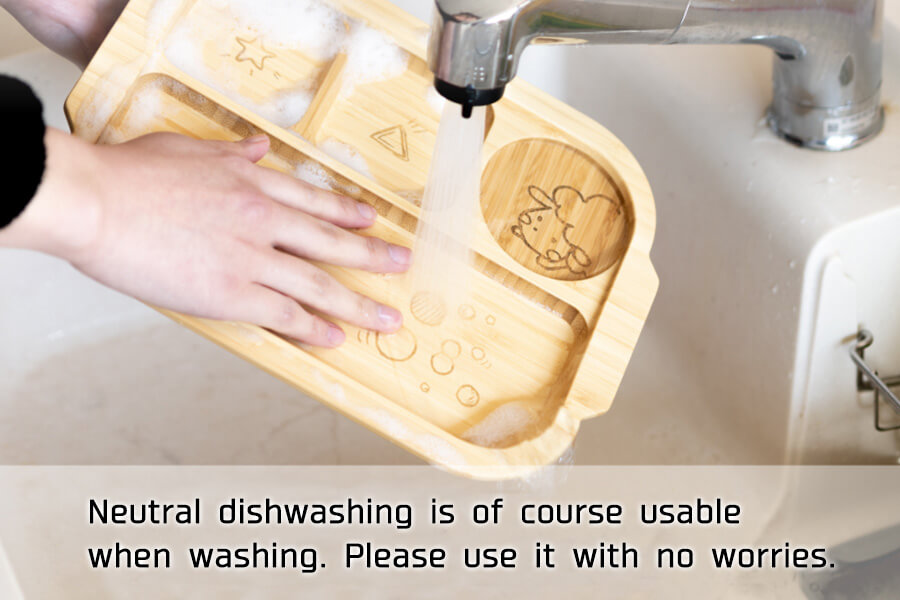 Dish-washing machine is also okay!
All tableware made by AGNEY are washable with neutral dish-washing or dish-washing machines. 
AGNEY orignal gift box
Made by craftsman
Sculpture shaping
AGNEY's tableware are all created by the technique investigated by professional craftsman. Every product is sculpture shaped one by one carefully.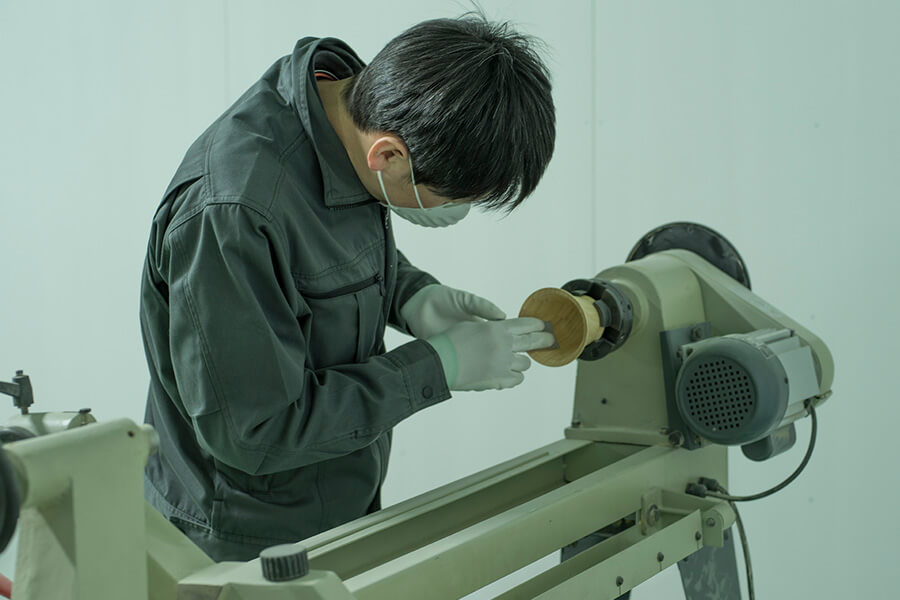 Name sculpture
Both deep and shallow sculpture is possible. By the razer system investigated by our company, we can sculp your name on the product as you want.
Polishing
After production, we while run the polishing procedure. This procedure allows natural material made products to have good texture at the same time.
Safe handmade products

LOHAS COAT is a coating technique investigated by our company, by using the effect of pure green tea and Phytoncide from bamboos to restrain Echinoidea coli and Staphylococcus aureus. *Restrain of other bacteria is not guaranteed.

Six layer coating
Since the product has 6 layers of coating, it can also be resistant to oil and dark-colored dishes. The coating is legal according to Japan's Food Sanitation Act, it is a safe Japan-made tableware.
Safety Check
All the tableware of our company has passed the safety check of a third party, please use it with no worries.
AGNEY tableware are made with bamboo.
Moso bamboos grow with the speed of about 10 to 20 times of cedar and cypress. Bamboos is the best eco-friendly natural material which can be planted in a limited size of land over and over again.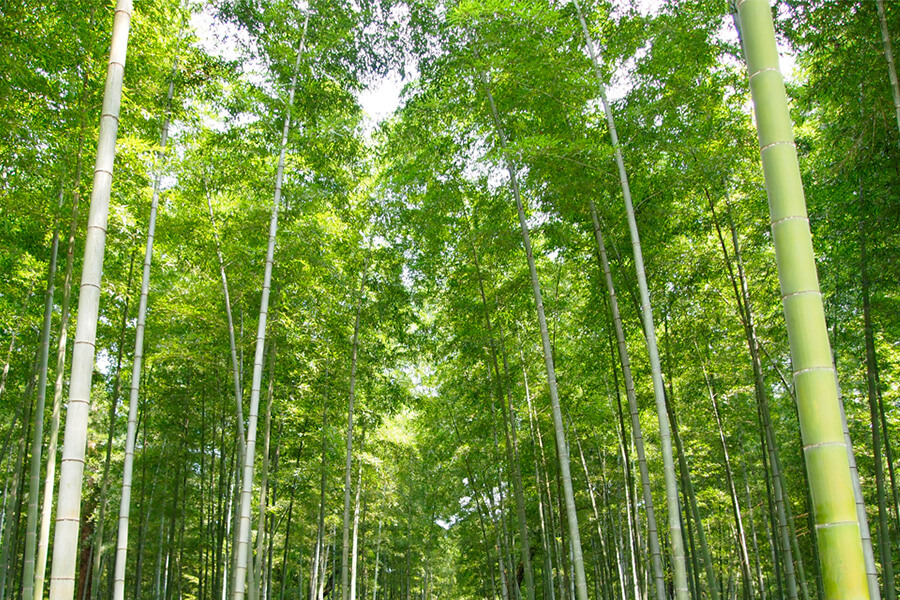 The parent company is AGNEY, Nakayoshi Shoji.co.,ltd., has been investigating bamboo products since 1988. As for now, the company possesses a bamboo forest of 150 million bamboos (which is about the same size of Shinjuku-ku) in China Jiangxi Province. We have a 100% self-owned factory there, in which our professionals teach and manage and materials.
After roughly shaping, the product will be sent to our Koshigayashi factory placed in Saitama Province for production by our craftsman. We handle the material and delivery within our company to secure the quality and safety of the product.
Name of Product

Jigsaw Plate

Product Constitution

Plate Mx1:24.5x13xdepth 2.1cm
Plate Sx2:13x13xdepth 2.1cm

< Optional >
AGNEY Spoon Sx1: 11cm
AGNEY Fork Sx1: 11cm


< For customers who want to sculpt their name >

The maximum of sculpture is 7 letters
♪Please write the name you want to sculpt in the comment column♪
★Notification★
Can only sculpt one row of letters (7 letters)
※Only provides font "MSP ゴシック"

Material / Coating /Process

Country of Origin:Japan
Labeling Act of quality and country of origin ※ For details, please check below.
Material:Natural Moso Bamboo
Coating:Carbamate(LOHAS COAT)
※The coating is legal according to Japan's Food Sanitation Act

Country of Origin of material:China
※Material collected from our own bamboo forest
Factory ー China
Process・Coating ー Japan
※All process is done in the factories of Nakayoshi Shoji.co.,ltd

Cautions

○Dishwashing machine
○Dishwasher
× Microwave
After washing, please dry it with a clothe and store it in a cool place.

Special Offer

★Original Gift Box : Free
★Ribbon Package : Free
★Gift Card : Free
★Gift Tag : Free

Registration of Rights

Japan Association of Design Protection
No.:D201300094


Trademark

Register No.:5880814

JANCode

AG-024JTS:4571494950219
AG-024JTN:4571494951025
Labeling Act of quality and country of origin
About the Label of Quality

All products of AGNEY is legal according to the Lacquerware Regulations and Textiles Regulations of the Labeling Act of Quality of Japan housewares.

About the Label of Country of Origin

ll products of AGNEY is legal according to the Labeling Act of Quality of Japan houseware and Labeling Act of Country of Origin.

The definition of country of origin can be explained as the country in which the product added capability. As for our "bamboo tableware products", the shaping process and coating is all done in Japan; as for our "cloth products", the sewing process is done in Japan, so the "Country of Origin" will be labeled Japan.

If some part of the process or material is from overseas, we will try to label as detailed as possible.

If the process and material is all produced in Japan, it will be labeled "Country of Origin: Japan"
Reasons for our recommendation
Can be used as a gift for every event. You can sculpt the name of your choice, making the product a unique one. It is suitable for both female and male, and for newborn babies to children. If your looking for a natural material, Japan-made tableware gift for children, this is the best choice!