Have you ever been annoyed or unable to relax when the table you are using to eat or drink at a restaurant or a café is wobbly?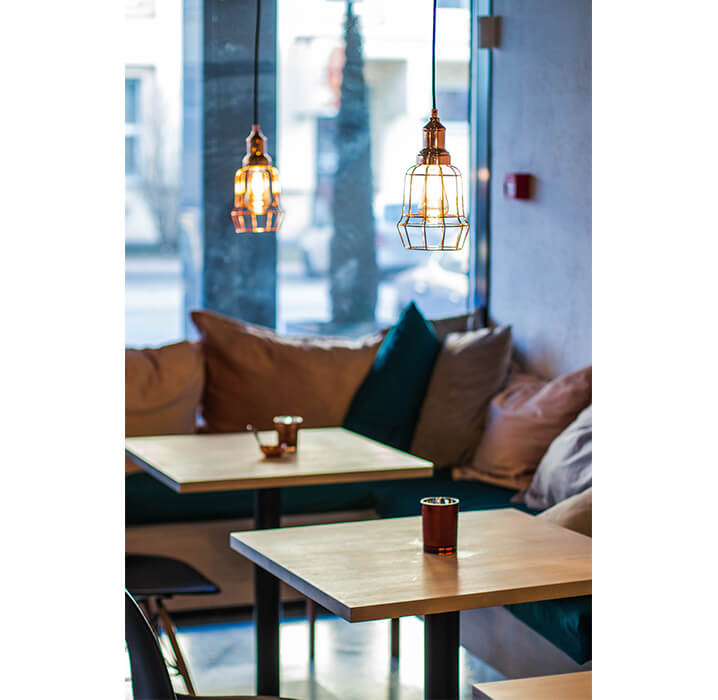 It could prevent you from enjoying the moment.
Furthermore, it is unsettling to have to be constantly worried about spilling drinks or moving the food because of a wobbly table. This could prevent you from being immersed in a conversation with your friend or distract you from reading or doing other things.
Most importantly, it could leave a bad impression of your store.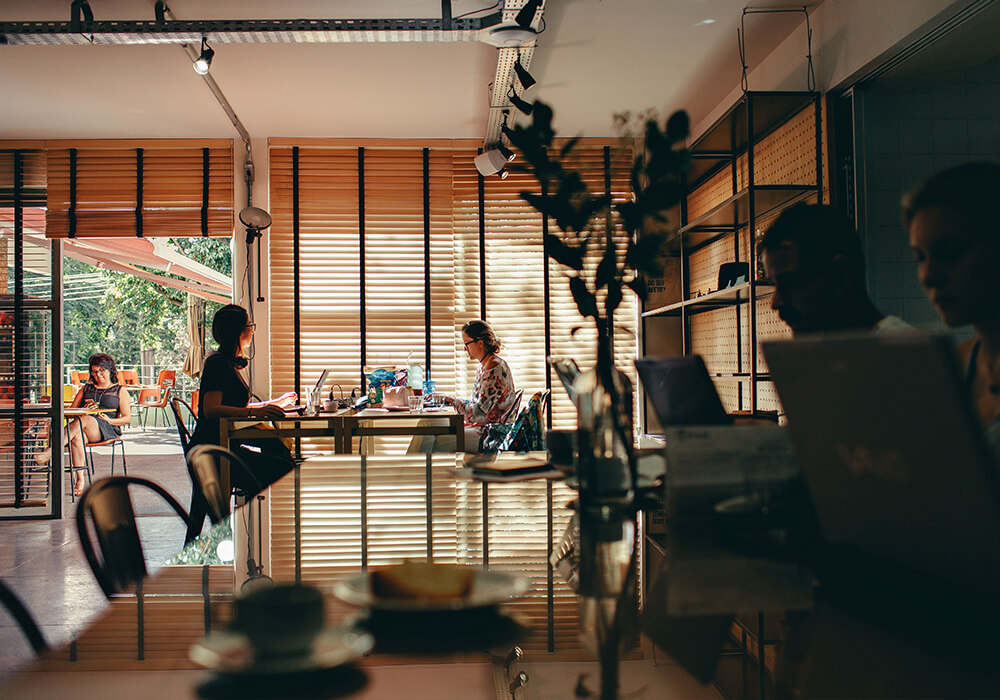 It would be too costly, however, to buy a new table or make the floors even.
A height-adjustable table may solve the problem, but it would need to be readjusted each time it is moved to another location and that would be inconvenient.
T-Balance can better solve this problem.
T-Balance stops tables from wobbling to solve this problem for the restaurants and cafes once and for all.
Characteristics of T-Balance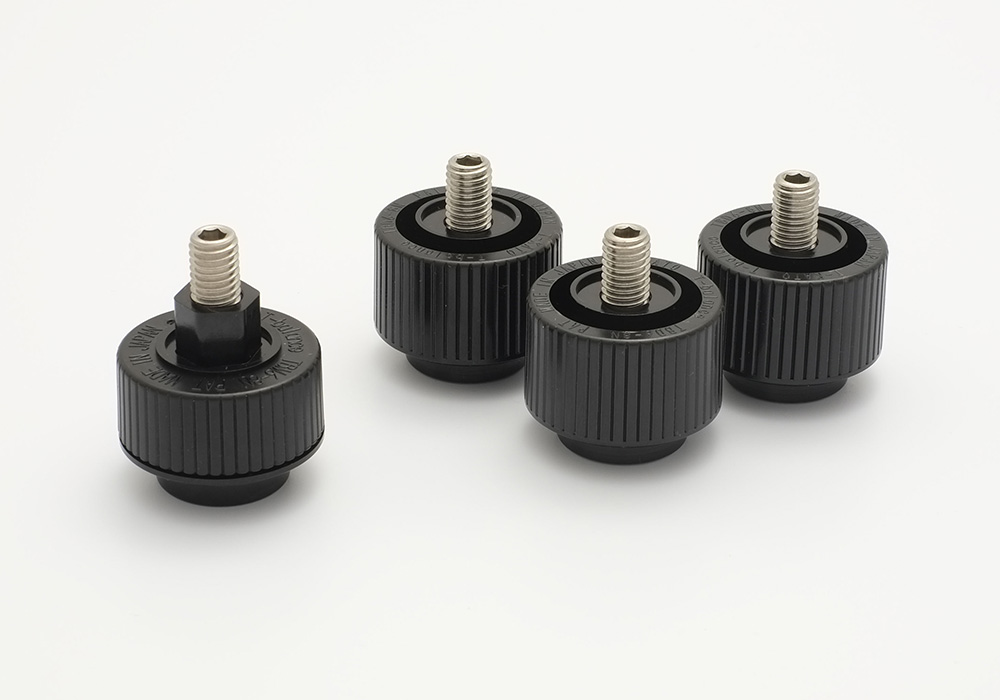 It automatically finds stability
Impressively, it "automatically stabilizes" the table.
It does not require you to do any work.
Easy installation
The movable part of T-Balance automatically adjusts itself, based on the irregularity of the surface, and the table stops wobbling within 15 seconds after the installation.
T-Balance is controlled by hydraulics, which gradually and magically stabilizes the table.
Only 15 seconds after installation
There is no need to purchase a specialized table. Simply swap the adjusters on your current table legs with T-Balance. No tools required.
They can be also be used on terracotta and wooden tables.
Maintenance-free
Aside from periodically checking the tightness of the screws, and tightening them as needed, T-Balance requires virtually no upkeep.
Installation procedures
Remove the existing adjusters from the table legs.
Check the screw diameter on the table leg. If needed, place a screw adaptor.
Turn the T-Balance tightly by hand to attach it to the table leg.
See the diagram below for recommended installation patterns.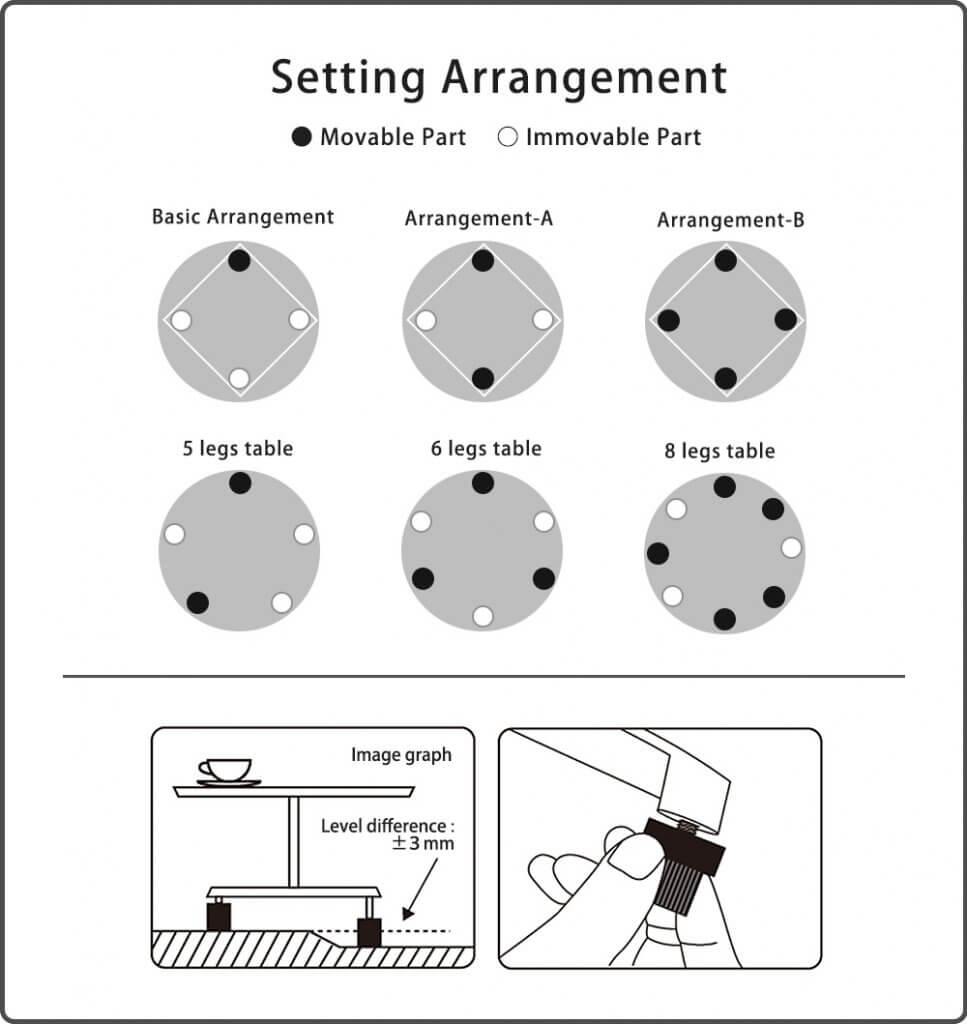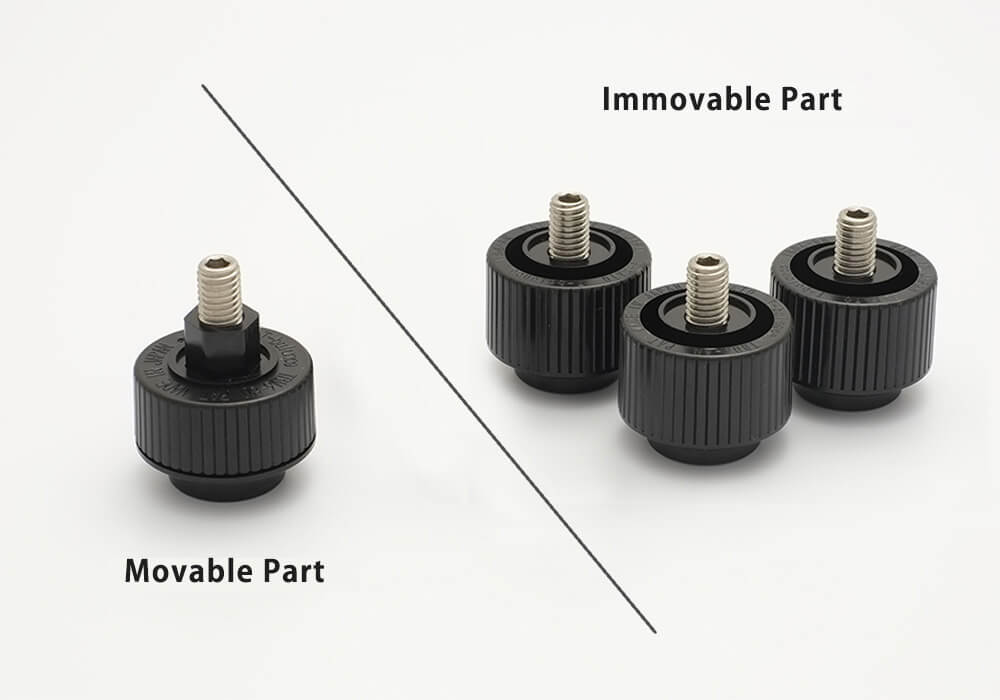 ■1 or 2 table legs of a 4-legged table must have the movable part.
Attach non-moving part on the other legs.
■The weight limit is 9-30 kg.
There are 4 different screw diameter types: M8, M6, 3/8in, 5/16in
■Manageable height gap for each movable part is ±3㎜
movable part type: 6mm.
movable parts type: 10mm.
Choose the right number of moveable part for your needs.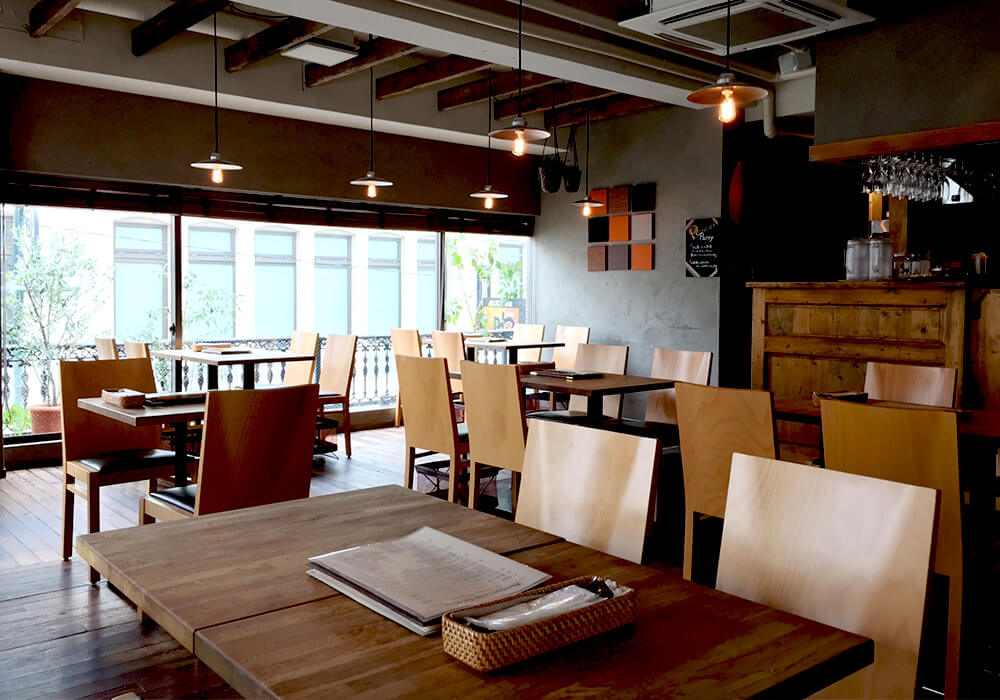 Reasons for our recommendation
Everyone must have experienced, at one point or another, sitting at a wobbly table and was bothered by it throughout your meal.
It is a waste of time to be distracted by a wobbly table such that you do not focus on the conversation or even the meal itself.
This product is neither flashy nor eye-catching. However, it can significantly increase the comfort level of being in a particular space.